August 30, 2016

On this day in 1986, Peter Gabriel's "In Your Eyes" (inspired by his father) entered the singles charts on its way to... More »»
The Uncle Joe Show Menu
Tuesday 8/30/16
10 At 10: 1986
Uncle Joe's Lunch Box (Gabriel Iglesias/L.A. Fair tix!) @12:30pm
The Story - Lou Gramm & Mick Jones/Foreigner @1:20pm
Laughter At 45 After - Michael Loftus

Stones Exhibition
Assembled with the full cooperation of Mick Jagger, Keith Richards, Charlie Watts and Ronnie Wood, the wide ranging "Exhibitionism" Rolling Stones exhibit that debuted in London last April, will be relocating to... More »»

It was Benjamin Franklin who said: ""Be at war with your vices, at peace with your neighbors, and let every new year find you a better man."
It was Will Rogers who said: "There's two theories to arguing with a woman. Neither one works."
It was Robert Orben who said: "For a real quick energy boost, nothing beats having the boss walk in."
It was Jonas Salk who said: "Our greatest responsibility is to be good ancestors"... More »»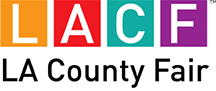 This Saturday, 8pm: Starting with an Uncle Joe's Meet & Greet with The Sound Crew on the midway, you know J.B. will be hosting Bad Company at the L.A. County Fair in Pomona — a Rock & Roll party!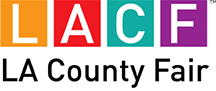 Sunday September 11th: Join yer Tio Jose in welcoming Gabriel Iglesias (Fluffy!) to his first ever show at the L.A. County Fair in Pomona — Fun! Fun! Fun!

This Sunday OFF THE RECORD with Joe Benson will feature the music of and conversation with John Lennon as well as more of Joe's extensive conversation with producer Jack Douglas. Check out this preview!

This week on 100.3 The Sound: George Carlin, Michael Loftus, Tom Papa, John Mulaney and Don Friesen. Check out the Podcasts too!»»