September 30, 2016

Drummer Dewey Martin of Buffalo Springfield fame would have been 74.
Marc Bolan, who really was T. Rex, would have been 69.

On this day in 1989, Aerosmith's "Pump" album, the biggest of their career, entered the charts on its way to selling over seven million copies and hitting #5... More »»
The Uncle Joe's Show Menu
Friday 9/30/16
10 At 10: 1987
Uncle Joe's Lunch Box - Harley Night Finals/Costa Mesa Motorcycle Races tix! @12:30pm
The Story - Mick Jagger/The Rolling Stones @1:30pm
Laughter At 45 After - Jim Gaffigan

Final Crüe
Mötley Crüe: The End — Live In Los Angeles — documenting the band's sold-out December 31st, 2015 Staples Center concert — will finally be... More »»

It was Charles M. Schulz who said: "I love mankind, it's the people I can't stand."
It was Isabel Moore who said: "Life is a one-way street. No matter how many detours you take, none of them leads back. And once you know and accept that, life becomes much simpler."
It was Richard Branson who said: "Be authentic and organic. It can't be forced or it won't work. And most importantly, have fun."
It was Neil deGrasse Tyson who said: "The good thing about science is that's it's true whether or not you believe in it"... More »»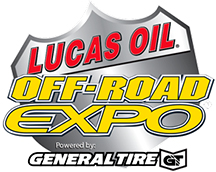 This Saturday, 11am - 1pm: They're not kidding when they say "Everything Off-Road!" Perfect for an official Uncle Joe Meet & Greet with The Sound crew surrounded by hundreds and hundreds of Off-Road vehicles at the 2016 Lucas Oil Off-Road Expo powered by General Tire at the Pomona Fairplex! Everything from off-road racing to rock crawling, trail riding to sand sports, motorcycles and ATV's and RC cars — and a special set from The Jeremy Benson Band!

This Saturday, 7pm - 10pm: Motorcycles racing on dirt with NO BRAKES! Of course Uncle Joe will be the Grand Marshall at the Harley Night Finals — Sidecar Nationals at the Costa Mesa Speedway in the O.C. Fair & Event Center!

This Sunday OFF THE RECORD with Joe Benson will feature the music of The Rolling Stones as well as conversation with Keith Richards and Mick Jagger. Check out this preview!

This week on 100.3 The Sound: Jeff Foxworthy, Larry Miller, Ron White, Greg Behrendt and Jim Gaffigan. Check out the Podcasts too!»»