February 25, 2017

For many years Beatles lead guitarist George Harrison believed he was born on this day. But in 1992, he announced "I only learned recently after all these years that the date and time of my own birth have always been off by one calendar day and about a half hour on the clock." So in fact, George's birthday was really yesterday, February 24th. He would have been 74.

On this day in 1978, six months after its release, Styx's "Grand Illusion" album hit #6 while selling over three million copies. Meanwhile, Warren Zevon's classic million-selling "Excitable Boy" album began to work its way to... More »»


It was Mae West who said: "It takes two to get one in trouble."
It was Thomas A. Edison who said: "Opportunity is missed by most people because it is dressed in overalls and looks like work."
It was Charles Mingus who said: "Anyone can make the simple complicated. Creativity is making the complicated simply."
It was Bruce McLaren who said: "I feel that life is measured in achievement, not in years alone"... More »»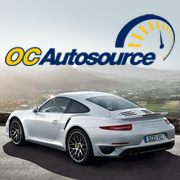 This Saturday, Noon - 2pm: Check out gorgeous world-class automobiles at amazing prices and celebrate with J.B. at the OC Auto Source at The Orange County Market Place in Costa Mesa! Stop by and ENTER TO WIN U2 TICKETS!

This Sunday night at 8pm on 100.3 The Sound of Los Angeles, OFF THE RECORD with Joe Benson will feature the music of Elton John, as well as conversation with Sir Elton and producer Ken Scott. Check out this preview!