September 5, 2015

Singer Freddie Mercury of Queen would have been 69.
Drummer Buddy Miles (who worked with Hendrix, among many others) would have been 68... More »»

On this day in 1981, Billy Squier's breakthrough album, "Don't Say No," hit #5 on the charts as it sold over three million copies... More »»

The Final Sab Tour
Did you remember to act surprised? Black Sabbath finally made their farewell tour announcement yesterday. The cleverly titled... More »»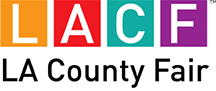 Next Saturday (September 12th), 7:30pm! Join yer Uncle Joe and rock out with ZZ Top and Blackberry Smoke on a beautiful Summer eve at the L.A. County Fair in Pomona! Hail, hail Rock & Roll!
It was Winston Churchill who said: "The farther backward you can look, the farther forward you can see."
It was Don Shula who said: "The start is what stops most people."
It was Warren Miller who said: "Every hundred years, all new people."
It was Rachel Flotard who said: "You have your standard work life that pays your rent; then you have your other work life that pays your heart"... More »»
This week at 4:45pm, 5:45pm & 6:45pm on 100.3 The Sound: Dennis Wolfberg, Russell Peters, Mike Birbiglia and Don Friesen. Check out the Podcasts too!»»


This Sunday OFF THE RECORD with Joe Benson will feature the music of Peter Frampton and more of Joe's extensive conversation with Peter. Check out this preview!